I have jumped on the bandwagon and made myself a FormSpring.
Indulge me!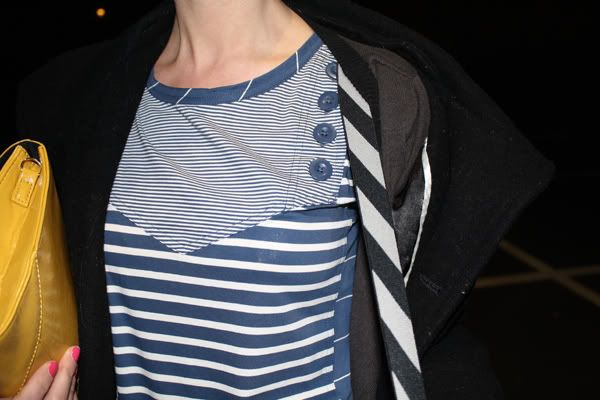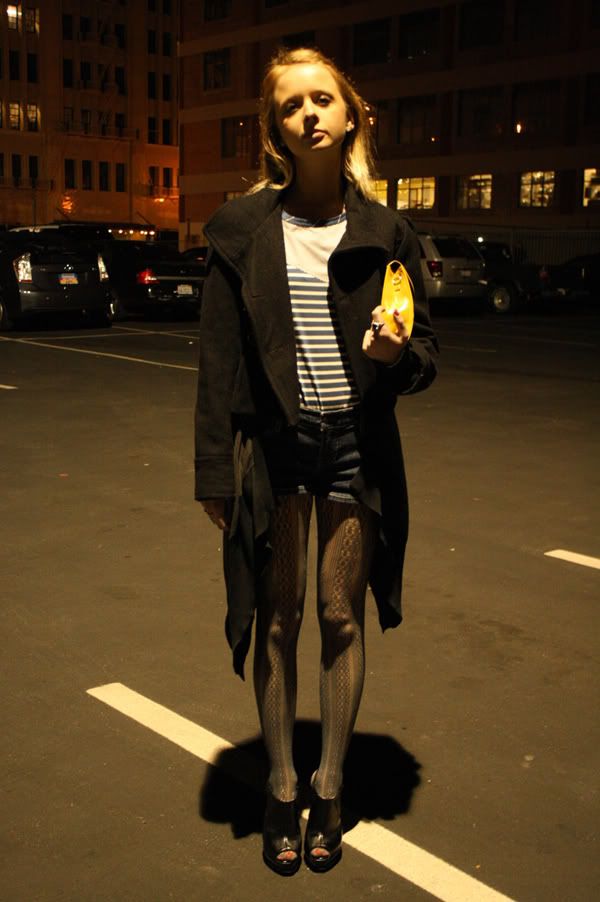 Marc by Marc Jacobs top, 21Men by Forever 21 suspenders, Forever 21 shorts & tights, Old Navy pea coat, boutique shoes, vintage clutch
The debut of my Marc by Marc Jacobs top! I've decided to spend money on unique and staple pieces rather than trendy and cheaply made ones. Enter, Marc Jacobs (albeit in diffusion form). I'm happy to have bought this piece because it satisfies my need for stripes and quirk, especially when paired with these awesome suspenders. Who needs a belt anyway?
Wore this to work on a Friday, followed by the Norah Jones concert at the Orpheum Theatre in downtown LA (which is where the title comes from - "Even Though" is the name of the song). She is such a beautiful songwriter. There aren't many artists out there who can claim ownership of their work, but she can and should... amazing lyrics, vocals, musicianship. Fantastic, I highly recommend you see her live if you get the chance to!