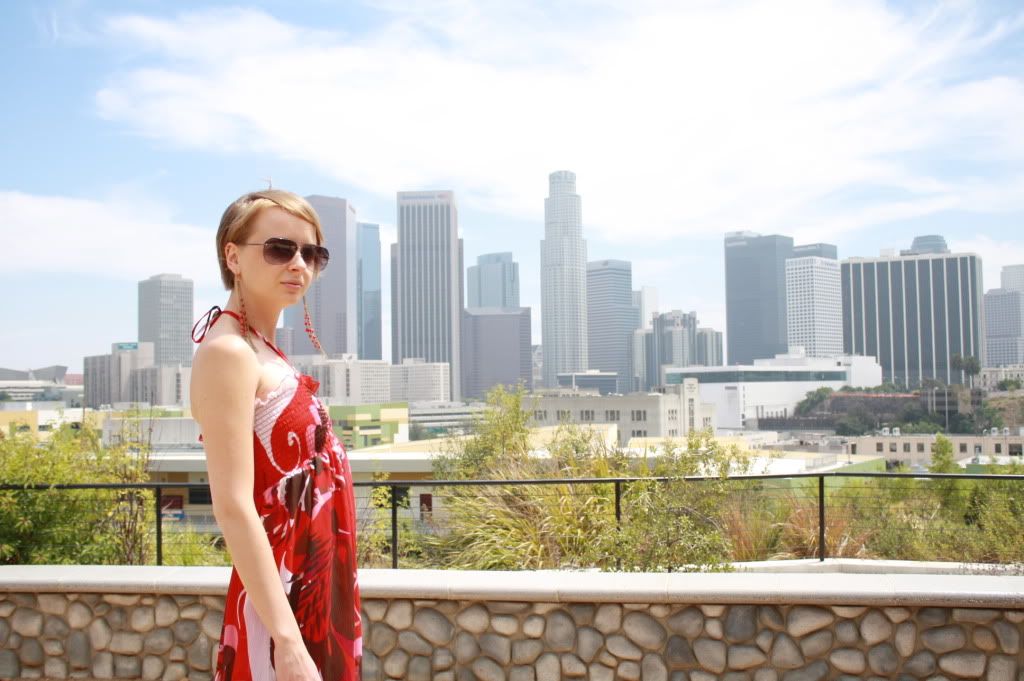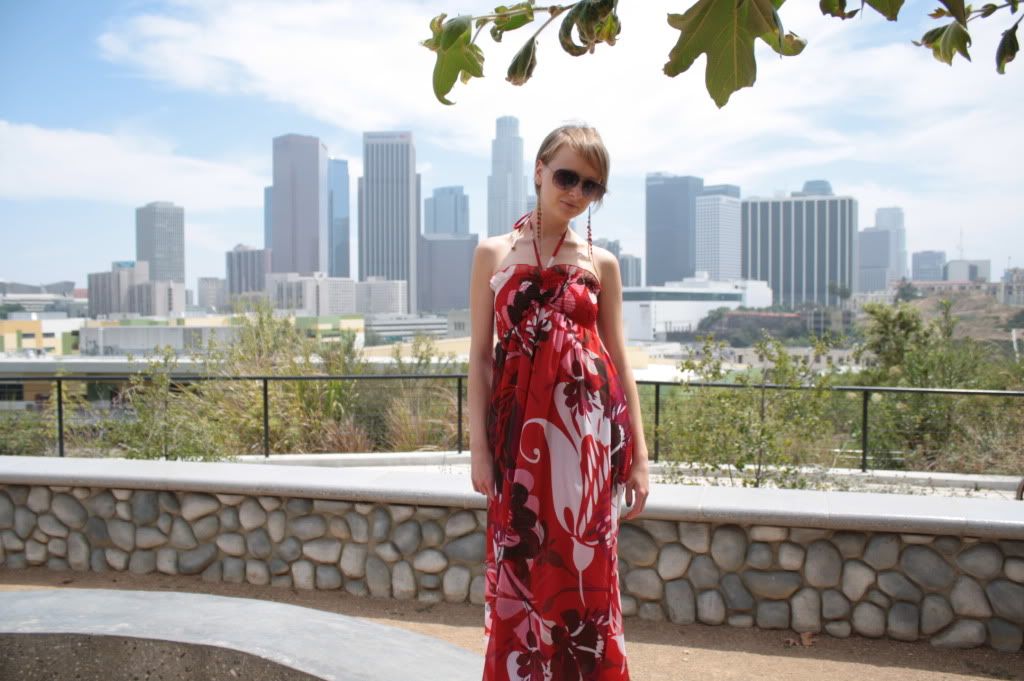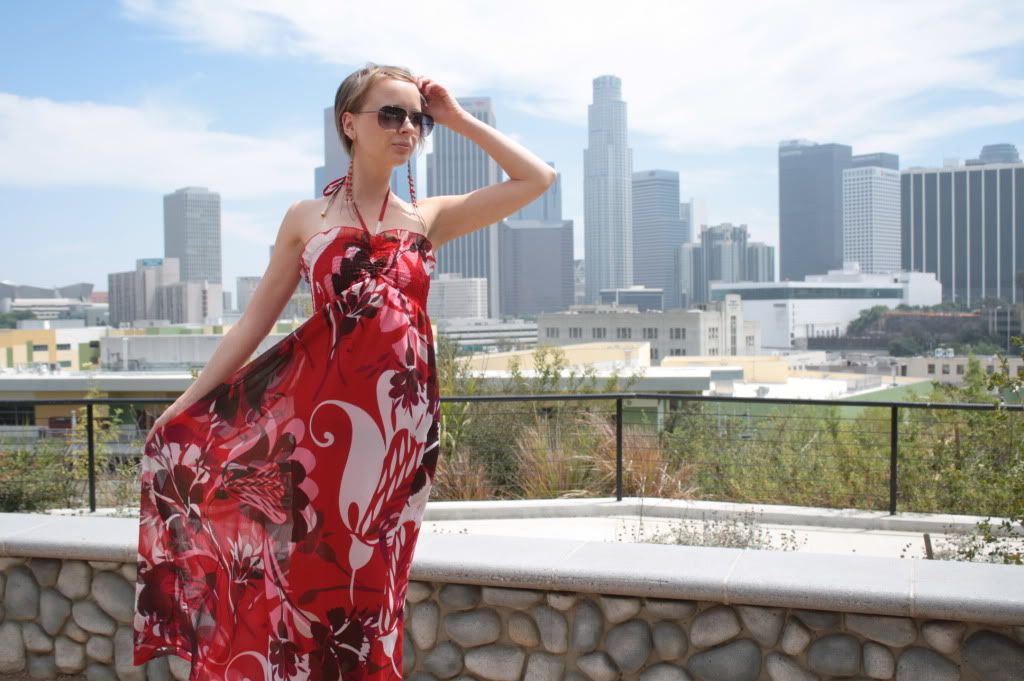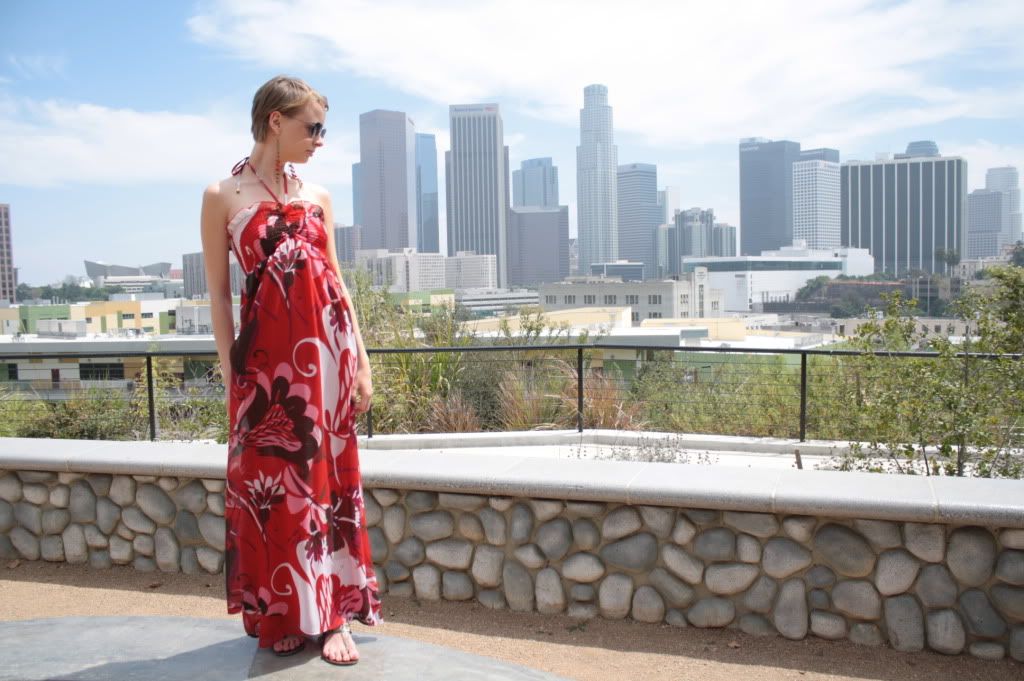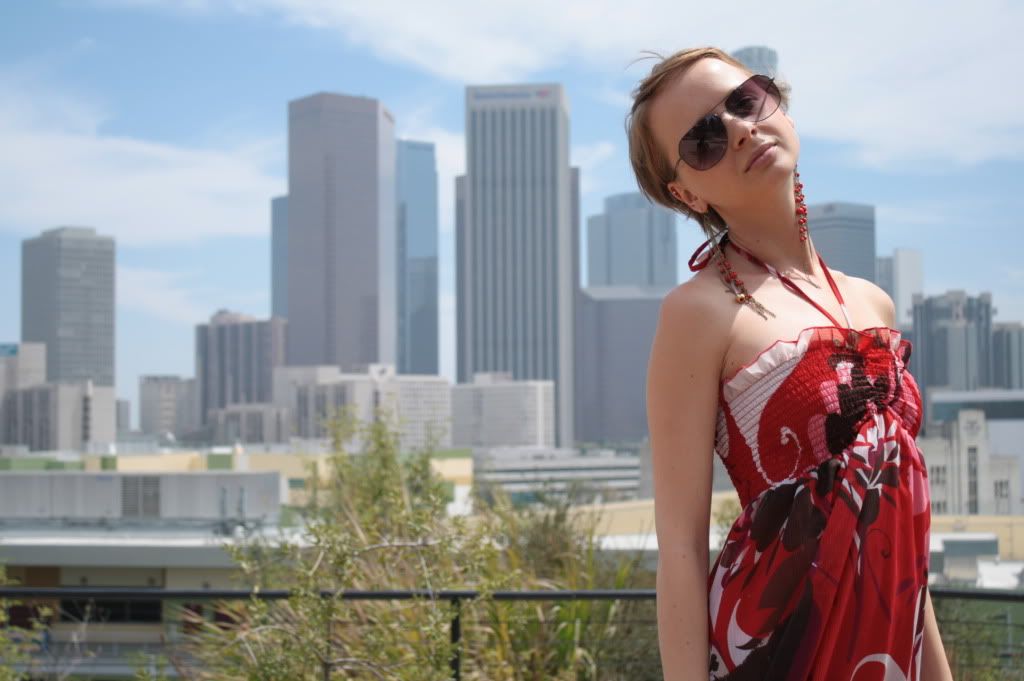 H&M dress, boyfriend's sunglasses
How amazing is this location? My boyfriend found it when trying to get onto the freeway and decided to take me there. Turns out, he has an eye for photography because downtown sure makes a good backdrop. I love the juxtaposition of this summery, flowy, floral dress and the sharp lines and angles of the buildings behind. The haze adds a somewhat dreamy effect to the whole thing. And that's how I spent my Sunday.
So, I've moved, temporarily, to my parents' house. I'm still packed in giant boxes (
literally
), which means that half of my clothes and shoes are out of reach. It's kind of a cool challenge to dress myself daily, especially since I can't always recreate inspirational outfits as well as I'd like. But, as I said, this is only temporary and I will soon be sprawled out in my own closet again. This next month is a test on so many levels.
This is the song I heard this morning, which has already made my day a bit brighter, despite Santa Monica's reluctance to show me any summer love. Seriously, I think I'm getting
SAD
.
Continuing the word-heaviness of this post, I was thinking about how some people are just purely talented and others have to work hard to achieve the same level of success. For instance, there are DJs (obviously, this is the context I think in) whose first release is a major hit and there are others who have been around, underground, for ages, unable to make something happen until their 12th attempt. Which is fine, because at the end of the day, we consider them all "professional DJs" (or actors, singers, bloggers, what-have-you). I just wonder about the ones who continue to try hard, only to repeatedly fall short. How do they find the motivation to keep going? And how about the ones who take off from the start? Do they become egotistical and sell out? I guess different people do it differently, but there must be some sort of common trend among the two groups, right?
Anyway, just a thought. Nothing that needs an answer or reinforcement.